Clinically Proven
NEWA has several clinical studies to support it's efficacy and safety – that's just one of the reasons why it has been cleared by the US FDA for skin tightening. 
NEWA is clinically proven to reduce wrinkles by up to 36% with an immediate improvement in skin tone and texture. 
View Summary Results
Results after 20 treatments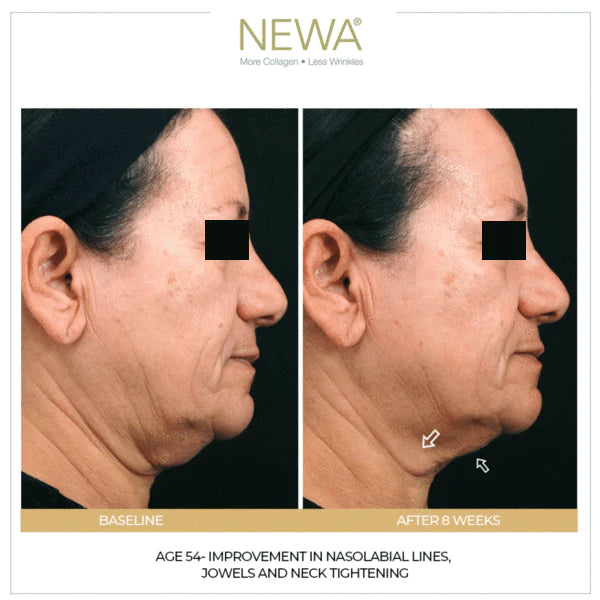 Results after 15 treatments
NEWA Customer Success Stories
What our customers say
I absolutely love the way NEWA makes my skin look and feel,
It's not just me that's noticed a difference, I've had lovely comments from friends and family too! I've been using NEWA for just over 4 weeks now and my skin is smoother and tighter, I can really feel the difference – especially when I'm putting on my make-up which just glides on now. I've already recommended it to my friends!
I've been using the NEWA now for six weeks and I'm really impressed at how simple the process is.
I've been treating all three areas to really get the best results - in the first four weeks I was using it five times a week for thirty minutes now I'm just using it twice a week. I find it a worthwhile thirty minutes out of my day because it's so relaxing. My skin feels and looks great - a lot smoother - even friends and colleagues have noticed a difference, so I'm delighted!